We are excited to continue to connect with our patrons during this time of social distancing. We are continually curating content to keep everyone engaged, informed and, most importantly, entertained.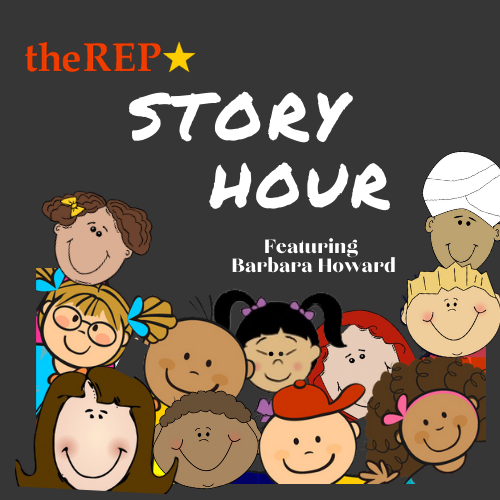 Virtual Story Hour
Dec. 2020 – Feb. 2021
The Neighbors for Neighbors program at theREP and the Virtual Student Matinee Program at the Proctors Collaborative School of the Performing Arts offers a virtual Story Hour series for students in primary grades, rich with content on culture and diversity by and about the POC community. This six-episode series will be helmed by professional actress and elementary school teacher, Barbara Howard. Each hour-long episode will contain two stories, read by Ms. Howard, and will have accompanying activities to immerse students in the story.
Neighbors for Neighbors is sponsored by: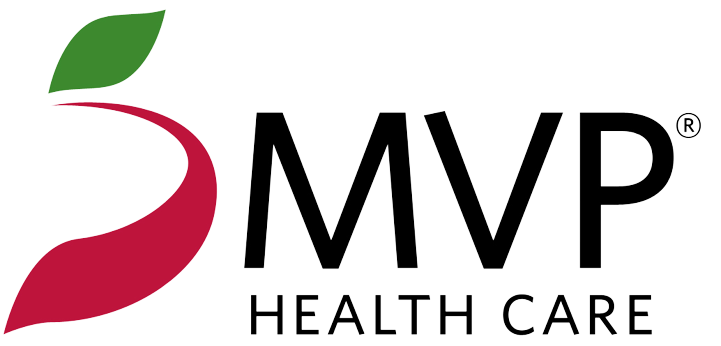 Virtual Student Matinees is sponsored by: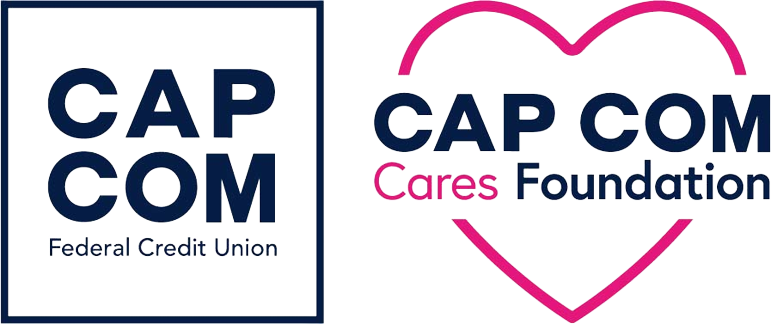 Past Events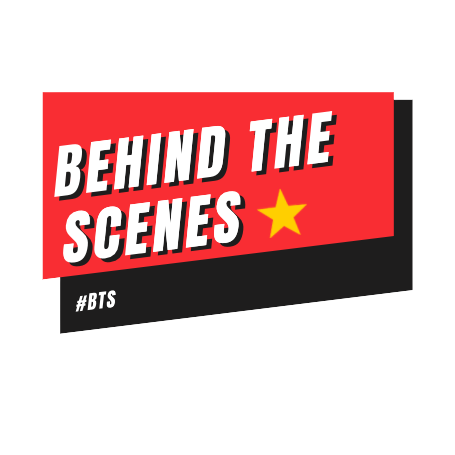 Behind The Scenes
Dec. 2020 – January 2021
A new virtual series entitled BEHIND THE SCENES (BTS) consisting of nine 20-minute episodes that highlights the arts and how they are flourishing (even in the times of COVID) in the Capital Region and beyond. BTS will air on Facebook, YouTube, the Collaborative Studios TV Channel, as well as the Collaborative Studios app on Apple TV, Roku and Amazon Fire TV. This weekly series will send a positive message about what actors, artists, designers, teachers, etc. do to train, maintain and work in their craft. Click here to learn how to view these episodes on the smart TV apps!
Behind the Scenes is sponsored by: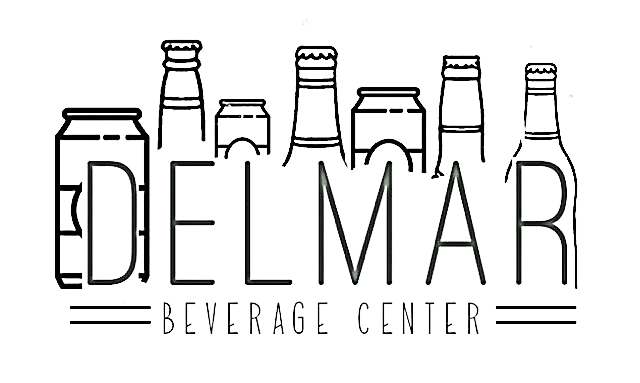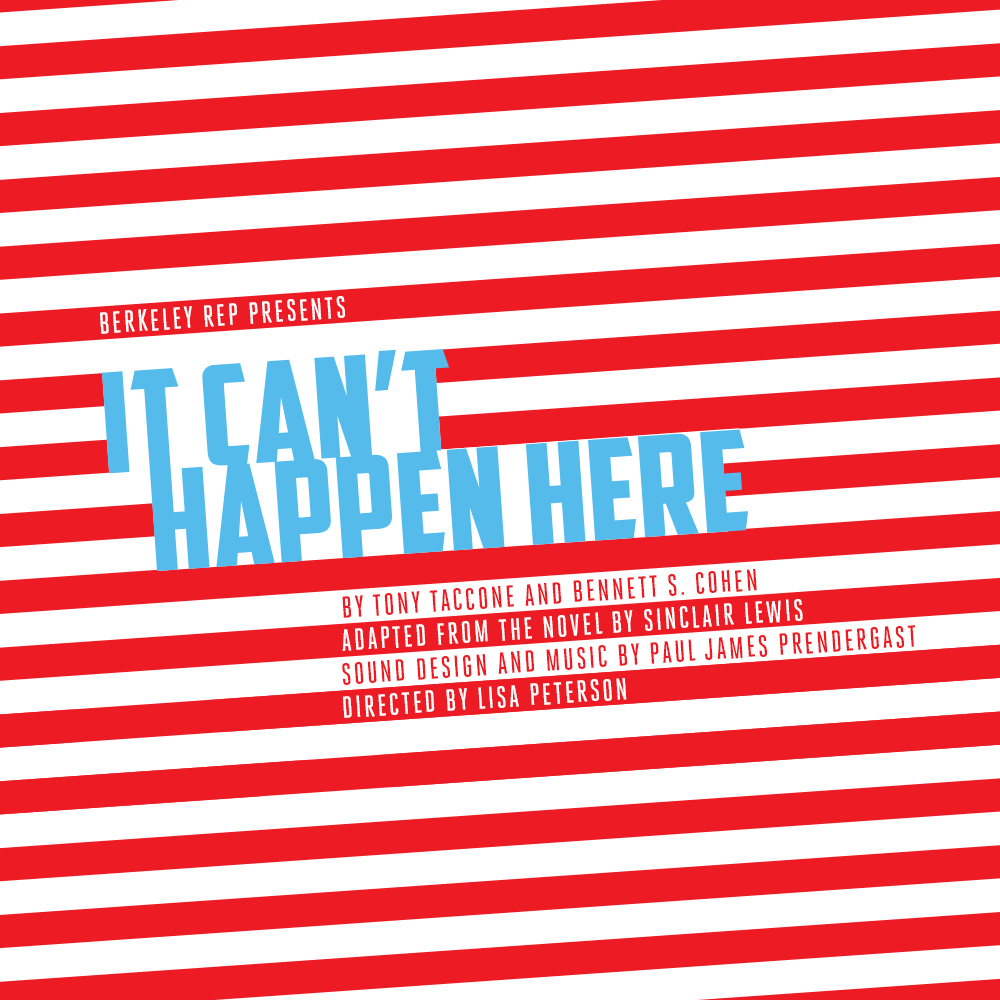 It Can't Happen Here: A Radio Play
Tuesday, October 13 at 8 p.m.
Join theREP, in partnership with Berkeley Rep, in a new radio play of Sinclair Lewis' IT CAN'T HAPPEN HERE starring Oscar nominee David Strathairn.

Learn More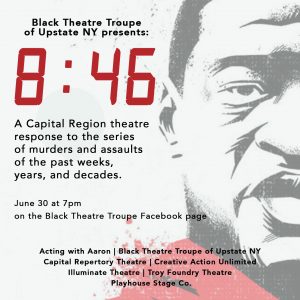 8:46
Tuesday, June 30 at 7 p.m.
A Capital Region theatre response to the series of murders and assaults of the past weeks, years and decades.

Learn More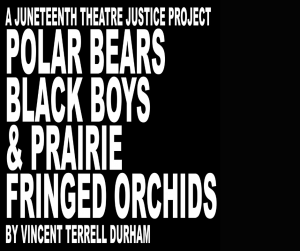 A Juneteenth Theatre Justice Project Virtual Reading
Friday, June 19 at 7:30 p.m.
Join us and co-producer Barrington Stage Company for a virtual reading of "Polar Bears, Black Boys & Prairie Fringed Orchids" by Vincent Terrell Durham in conjunction with PlayGround and National New Play Network.

Learn More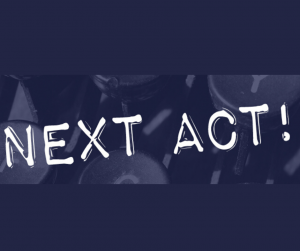 Next Act! New Play Summit
July 13 – 16
For the 9th consecutive year, Next Act! New Play Summit will provide a voice for the unheard on stage highlights new plays that address various social injustices. The 4-evening virtual event features readings of Capital Region Young Playwrights Contest Winners, the NextGEN top finalist play from writers 19-25, the First 15: an interactive workshop and a reading of the winning play, A DISTINCT SOCIETY, by Kareem Fahmy, about how US immigration policy impacts an Iranian father and daughter.

Learn More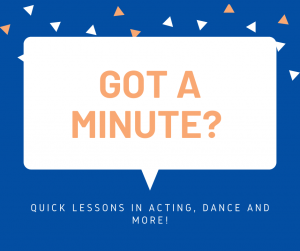 Got a Minute?
Our Associate Artists created a series of 1-minute long instructional lessons in acting, dance and more! Quick hits to hone your skills from the comfort of home.

Learn More