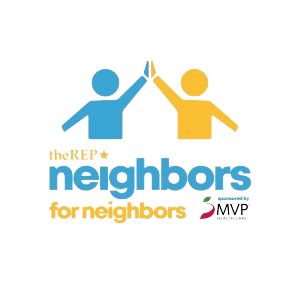 Neighbors For Neighbors (Sponsored by MVP) is a Community Bridge Building Program created and led by Capital Repertory Theatre, a part of Proctors Collaborative, that directly aligns with the theatre's mission. Members of the program, who are leaders within the Capital Region and from a variety of organizations and walks of life, come together for the sole and direct benefit of the community at large. Through a variety of creative endeavors (Monthly Story Hours, A Community Holiday Party, A Backpack Program, A Theatre Arts Club at Arbor Hill Elementary, and more) Neighbors For Neighbors works to provide a variety of opportunities to engage everyone within the Arbor Hill – and greater – community that theREP serves. In working together, and with additional partners, Neighbors For Neighbors strives to pinpoint the needs within the community, so that, in addition to the productions brought to life on theREP's stage, we can look out for; provide for and work directly with the community we serve.
Neighbors For Neighbors community members
J. Michael Boxley, Esq. (Metropolitan Baptists & Community Volunteer)
William Chalmers (Member of theREP's Board)
Travon Jackson (Executive Director of the African American Cultural Center of the Capital Region/President of Bluelight Development Group)
Kelly Kimbrough (Council Member – 4th Ward, City of Albany)
Shanae Lawrence (Community School Site Coordinator, Arbor Hill Elementary)
Jean-Remy Monnay (Founder & Artistic Director of the Black Theatre Troupe of Upstate NY)
Aaron Moore (Founder of Acting With Aaron)
Jahmel Robinson (Common Council Member – Ward 5, City of Albany)
Ellen Sax (Community Engagement Leader at MVP)
Danny Taylor (General Manager Palace Performing Arts Center)
Kizzy Williams (Allie B's Cozy Kitchen/the Cultural Center)
Tamani Wooley (Spectrum News)
theREP Staff:
Kelly Auricchio
Shai Davenport
Margaret E. Hall
Maggie Mancinelli-Cahill
Philip Morris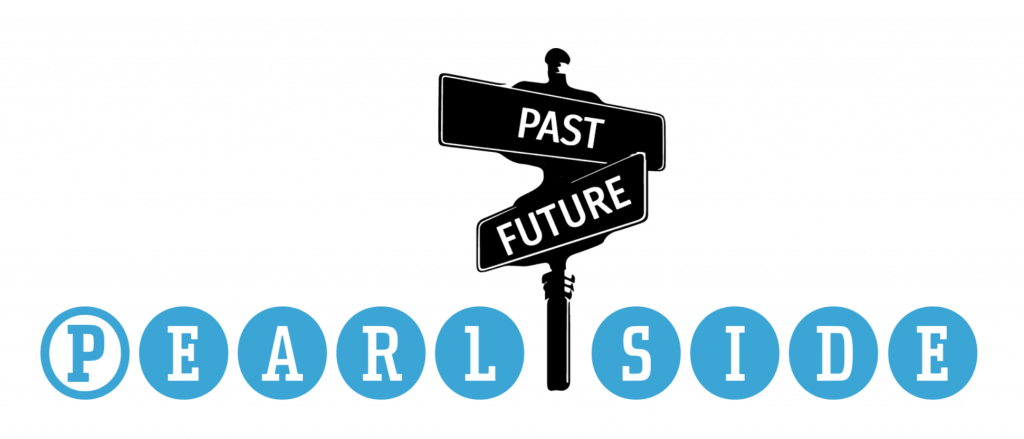 Pearl Side Presents (PSP) is the artistic programmatic arm of the Neighbors For Neighbors Program, and was created to provide opportunities for community members/organizations to rent the theatre at little to no cost to said individual/organization. Programming will happen throughout the year when space is available.
The Neighbors for Neighbors program at theREP's "Story Hour" series is now in-person programming! Geared towards students in primary grades, Story Hour is rich with content on culture and diversity by and for the POC community. This series is helmed by theREP's Associate Artist – and professional actress and elementary school teacher. Barbara Howard. Each in-person story hour will contain two stories, read by Ms. Howard, and have accompanying activities to immerse students in the story. Previous virtual Story Hours are now available for viewing! Click watch now.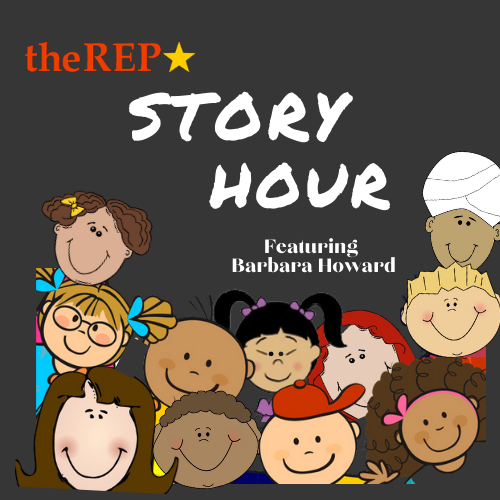 Neighbors for Neighbors Events
2023 Events
May 2023
The 2023 Great Black Wall Street of the Capital Region Gala was a fundraising benefit to support The Cultural Center at 64 Quail Street in Albany, NY. This event honored and recognized the businesses and organizations that have worked to create and sustain our Black Wall Street.
*The Gala was Hosted by The Cultural Center/Williams Francisco Initiative.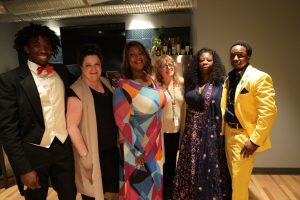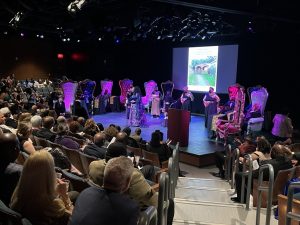 May 2023
Pearl Side Presents (PSP) Bertha Blunt's book launch of "Discovery of a Blunt Treasure," a collection of poetry based on life experiences, including relationships, travels, food and more.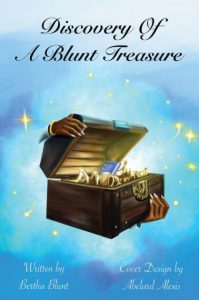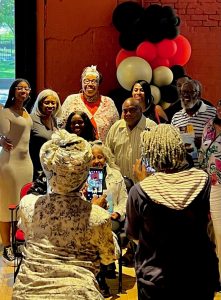 2022 Events
On Dec. 10, 2022, theREP's Neighbors For Neighbors program (sponsored by MVP Health Care) brought back their Community Holiday Party! In collaboration with Arbor Hill Elementary School, families came to the theatre, got their photos with Santa, selected a toy (a partnership with Toys For Tots), and had the opportunity for some snacks and an in-person Story Hour, with Storyteller Angelique Powell.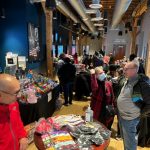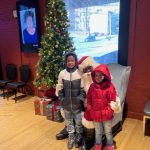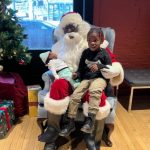 Congratulations to all of the honorees of The Cultural Center's Great Renaissance of the Capital Region that took place on March 6, 2022, at thREP!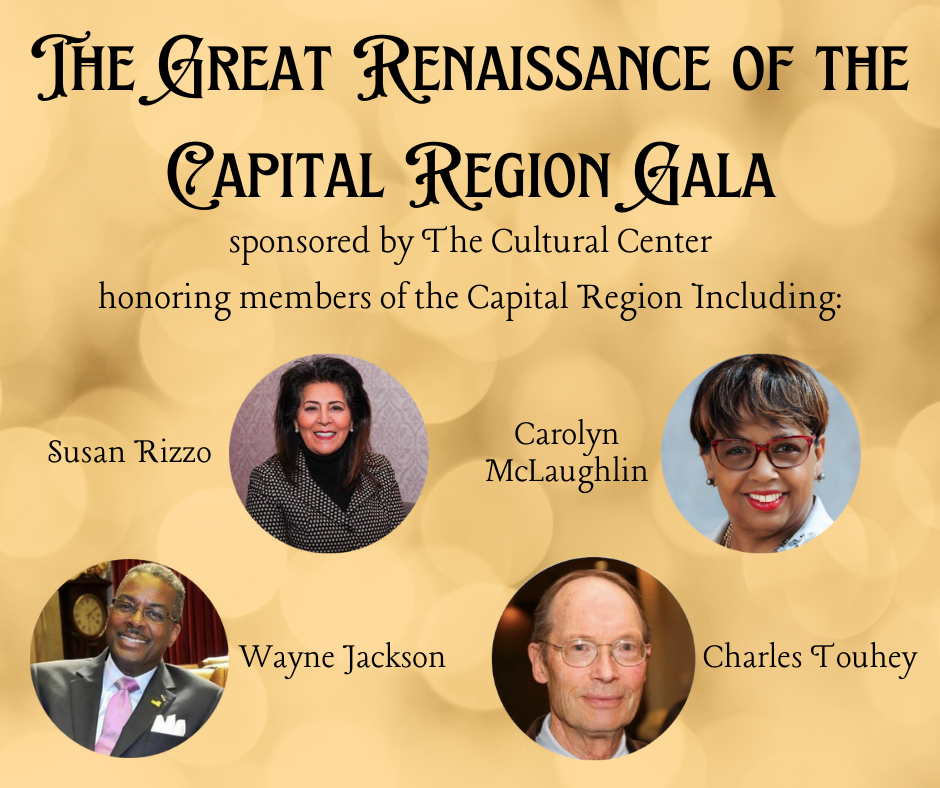 2021 Events
Congratulations to Elaine Houston, Susan Rizzo, Mary Liz Stuart, and all The Great Women of the Capital Region honored by the The Cultural Center March 28, at theREP!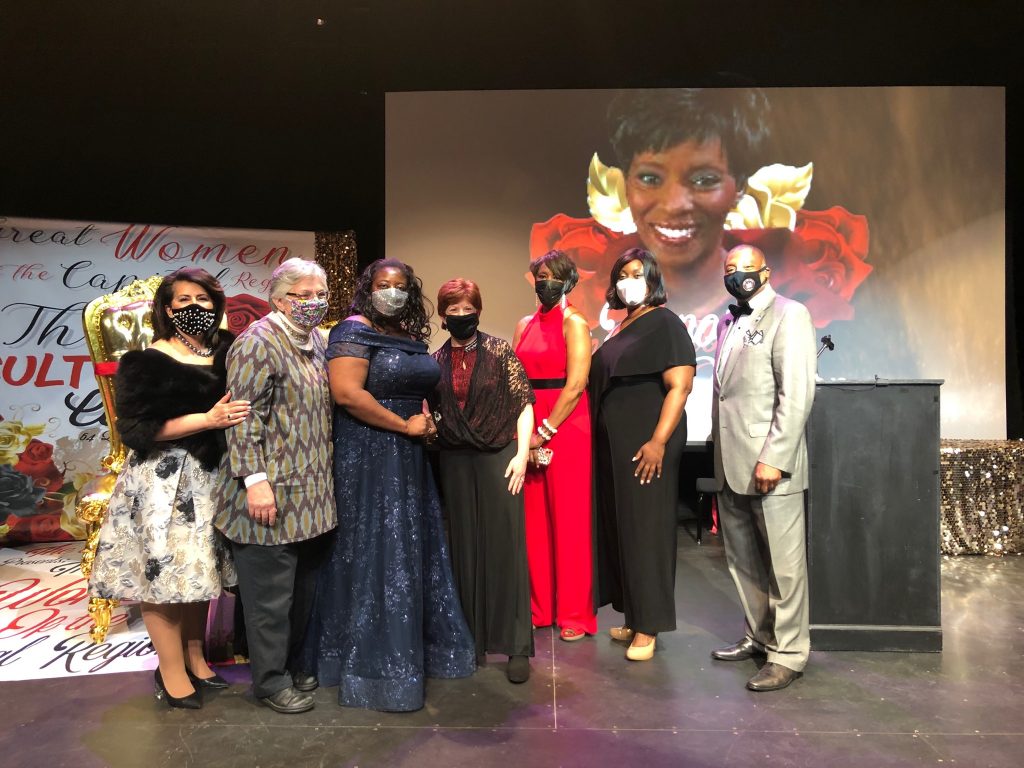 2020 Events
A mid-school year supply drive for Arbor Hill and West Hill Schools initiated by Metropolitan Baptist Church, donations from Redburn Development Partners.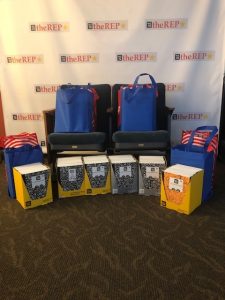 Arbor Hill Elementary School's "Theatre Art's Club In Action" led by Teaching Artist Barbara Howard.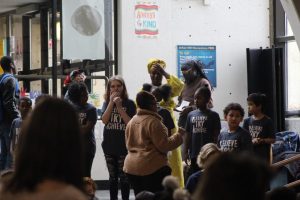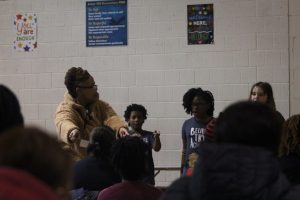 2019 Events
During the first week of school Neighbors For Neighbors had the distinct privilege of meeting some extraordinary students at Arbor Hill Elementary.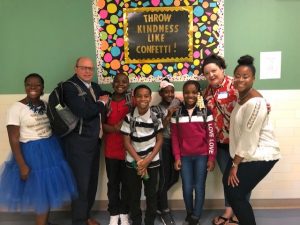 theREP celebrates the holidays with kids from Arbor Hill Elementary School Saturday, December 21, 2019.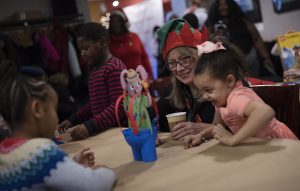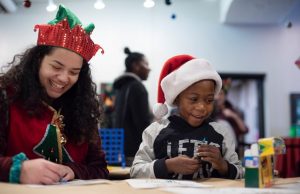 Neighbors For Neighbors is sponsored by: