Pearl Side Community Arts Festival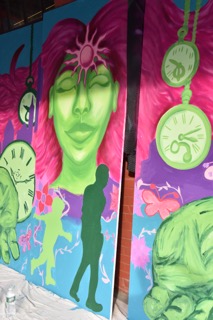 The 2022 Pearl Side Community Arts Festival, which will take place September 8-12, 2022 at theREP, is a multi-disciplinary cultural arts festival created in partnership with Black Theatre Troupe of Upstate NY, African American Cultural Center of the Capital Region, Troy Foundry Theatre, and Albany Center Gallery, specifically to showcase the Capital Region's community-based arts and artists.
The five-day festival is FREE and open to the public, and will feature theatre productions – specifically commissioned for the festival; visual arts – including the creation of a community mural; African drumming; poetry – including a slam contest (with monetary prizes) hosted by D. Colin, Story Hour sessions with Barbara Howard, Jizabell Lee and the RED Bookshelf, and two Open Mics where the community can let their light – and talents – shine on theREP's mainstage. Check out the festival's schedule below!