Maggie Mancinelli-Cahill – Producing Artistic Director
Maggie has directed over 100 productions and has worked on, off, off-off Broadway in regional theatres in the US. Since 1995, Maggie has served as Producing Artistic Director for theREP, where her favorite productions include the world premiere of William Kennedy's GRAND VIEW, NORA, THE TAMING OF THE SHREW, RED, SHE LOVES ME, OUTSIDE MULLINGAR, TO KILL A MOCKINGBIRD, RACE, MY FAIR LADY, THE TRIP TO BOUNTIFUL, MOONLIGHT AND MAGNOLIAS, THE CRUCIBLE, INTIMATE APPAREL, METAMORPHOSES, TERRA NOVA and most recently, RING OF FIRE. Maggie directed Allan Knee's SYNCOPATION for theREP, Merrimack Repertory Theatre and last spring for Ensemble Theatre Company in Santa Barbara, CA. In addition to her directing work, Maggie has authored and co-authored plays for theREP's On the Go touring productions for young audiences, including SLEEPY HOLLOW, PURE POE, A CHRISTMAS CAROL, THEY BUILT AMERICA: THE WORKERS OF THE ERIE CANAL, FRIEND OF A FRIEND: AFRICAN AMERICAN HEROES OF THE UNDERGROUND RAILROAD IN THE CAPITAL REGION (with Jill Rafferty) and HENRY H: THE PERPLEXING CASE OF HENRY HUDSON (with Maureen Aumand). Before her tenure at theREP, Maggie served as Producing Director of Urban Stages in NYC, as Artistic Director for Theatre Under Glass in Denver and worked on the staffs of The Women's Project and Ensemble Studio Theatre in NYC. She has taught acting at the National Theatre Institute at the Eugene O'Neill Theatre Center and master acting seminars for the Capital Region Center for the Arts. Maggie received a Directors Project Fellowship from the Drama League of New York and holds an MFA in directing from Columbia University. She has served on the Boards of the HB Studio, the Downtown Albany Business Improvement District, the Albany County Convention and Visitors Bureau and is a member of the Forum for Executive Women (Capital Region chapter) and Ensemble Studio Theatre in NYC. She was honored by the Albany-Colonie Regional Chamber's Women's Business Council as one of the 100 Women of Excellence, was awarded the "Distinguished Leadership Award," by the Chamber's National Association for Community Leadership and is a recipient of the Norman S. Rice Award for Excellence in Arts, Culture and Education. She is the proud mother of Andrew, a film editor in Los Angeles.
Margaret E. Hall – Associate Artistic Director
Margaret has worked internationally as a director, stage manager and drama teacher. As theREP's Associate Artistic Director Margaret coordinates the annual Next Act! New Play Summit, directs on the mainstage, produces for the On-The-Go! in-school touring program, and oversees the Young Playwright Contest and the Summer Stage Young Acting Company – frequently directing the Summer Stage productions. She made her mainstage debut at theREP with 2017 production of AN ILIAD and will be directing the World Premiere of RED MAPLE in early 2019, a script that came out of the theatre's Next Act! New Play Summit 6. Margaret also worked as Assistant Director on theREP's 2015 production of HAMLET, directed by Kevin McGuire. In addition, Margaret has been directing the company's On-The-Go! in-school touring productions for the past six years, reaching thousands of students from the Capital Region and beyond, with stories that focus on New York State History and classical; literature. Including: A FRIEND OF A FRIEND: AFRICAN AMERICAN HEROES OF THE UNDERGROUND RAILROAD IN THE CAPITAL REGION, ALICE IN WONDERLAND (which she co-adapted), PETTICOATS OF STEEL, A MIDSUMMER NIGHT'S DREAM, SLEEPY HOLLOW, THEY BUILT AMERICA: WORKERS OF THE ERIE CANAL, PURE POE, THE REMARKABLE AND PERPLEXING CASE OF HENRY HUDSON!, HARRIET TELLS IT LIKE IT IS, AN ILIAD (which she adapted into a 50 minute version), and SHAKESPEARE: THE REMIX. Other directorial credits include: CIRCUS OLYMPUS, INTO THE WOODS JR., DISNEY'S THE ARISTOCATS KIDS', PETER PAN AND WENDY, THE WIZARD OF OZ, and THE JUST SO STORIES, as well as readings with Troy Foundry Theatre and Theater Voices. While studying overseas, she proudly worked as a member of Conflict Relief: The Arab Israeli Theatre Collaboration, which toured its sketch comedy production, THE ARAB, THE JEW AND THE CHICKEN, throughout London and to the Edinburgh Theatre Festival. Margaret is a proud member of Actors' Equity, holds a BA in Theatre Arts from SUNY New Paltz, and an MFA in Theatre Directing from the University of Essex in London.
Associate Artists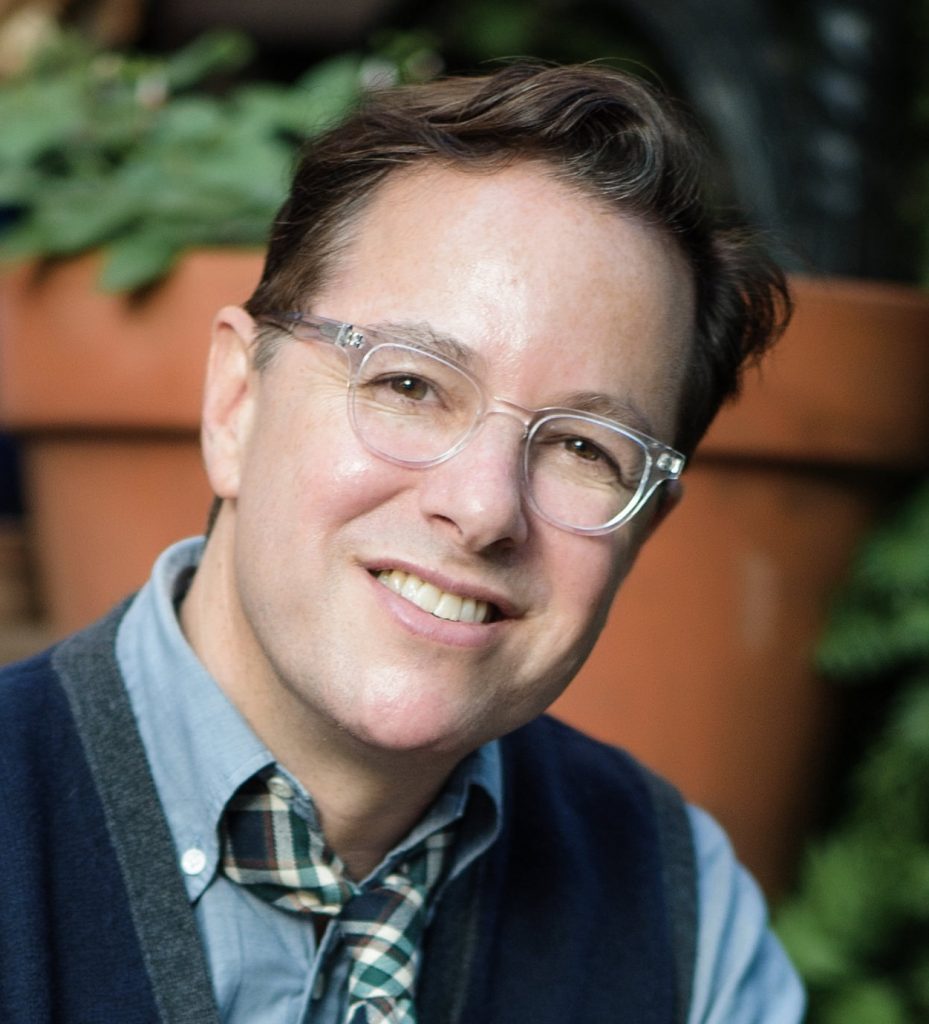 GORDON GREENBERG
Gordon Greenberg is a director and writer living in New York, who has directed 11 productions at theREP. He has directed on Broadway, Off-Broadway, in London's West End, written for television and stage, and developed, directed and produced new works for arts institutions across America. His acclaimed west end revival of Guys and Dolls was nominated for six Olivier Awards. Greenberg co-wrote and directed the Broadway stage adaptation of Irving Berlin's Holiday Inn at Studio 54. Current projects include directing & co-writing The Secret of my Success, Dracula, A Comedy Of Terrors, Ebenezer Scrooge's Big [Your Town Here] Christmas Show!, also directing Piaf/Dietrich and Port-Au-Prince. Other directing credits include; Yentl, Floyd Collins, Johnny Baseball, Tangled, Blue Sky Boys, Edges The Musical, Jesus Christ, Superstar, Man Of La Mancha, Evita, Assisted Loving, Luck Be A Lady, Rags, Stars Of David, Pirates! Or Gilbert & Sullivan Plunder'd, Band Geeks!, The Baker's Wife, 1776, Half A Sixpence, Barnum, The U.S. National Tour Of Guys & Dolls, Disney's Believe, Disney Fantasy Christening, West Side Story, Happy Days, A New Musical, Vanities, A New Musical, Theory Of Three, Citizens Band: The Panic Is On, O. Henry's Lovers, It's A Wonderful Life: A Radio Play, Meet Me In St. Louis: A Radio Play, We The People, 33 Variations, Cam Jansen, Peter Pan, The Broadway Festival And The Broadway Divas. Gordon is a member of the Stage Directors & Choreographers Society, the Writers Guild of America, the Dramatists Guild, and the Lincoln Center Theatre Directors Lab.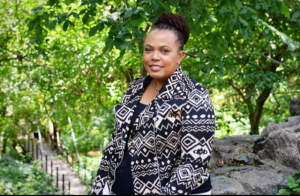 BARBARA HOWARD
Barbara was born and raised in Albany, New York. She is currently the Storyteller of theREP's virtual STORY HOUR program for elementary children and a teaching artist for the theatre's education programs at Arbor Hill Elementary School. Barbara has been seen on theREP stage in The Trip to Bountiful and has participated in many Next Act presentations as an actor and director. She attended schools within the Albany Catholic Diocese. She earned her Bachelor of Science degree in Business Administration from the State University of New York at Brockport and her Master's Degree in Elementary Education from Grand Canyon University. Some of her recent performances include, Having Our Say (Sadie Delany), Caroline. or Change (Carrie Watts), Ain't Misbehavin (Nell Carter), Reunion in Bartersville (Hattie Harper), A Raisin In The Sun (Lena Younger, Mama), Ragtime (Sarah's friend), The Sound of Music (Sister Berthe), Mother I'm Here by Maria Bryce, The Voice of the Black Minister (Woman Minister), THE RETURN by Dan Dobeck, and Eggs for Easter. For sharing her artistic talents in so many ways, and for using music as a teaching tool, Mrs. Howard has received many awards. She is the recipient of the NYS Community Distinction Award, the Next Generation Service Honoree (for her community service efforts), the NYS Women in the Arts Distinction Award, and the Theater Association of New York State (TANYS) Outstanding Achievement Award for the role of Lena Younger in A Raisin in the Sun. She is also the recipient of the Black Women's Association of Albany "Woman of Distinction" Award.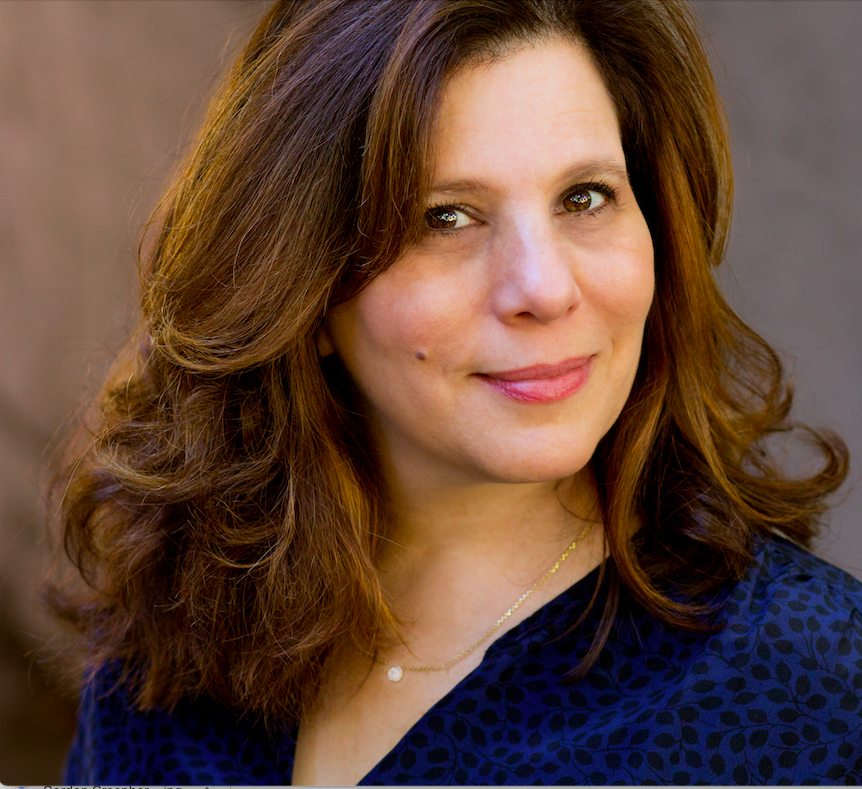 STEPHANIE KLAPPER
Stephanie Klapper is a New York based award-winning Casting Director who has been in the business for many years and has served as theREP's Casting Director for almost three decades. Her work is frequently seen on Broadway, Off-Broadway, regionally, internationally, on television, and film. Stephanie, along with her incredible casting team, comprise Stephanie Klapper Casting, an Independent Casting Group who is known for their limitless imagination and creativity and for their work on a wide range of projects all over the country and the world. Recent projects include: The Night of the Iguana (La Femme Theatre Productions); Chekhov/Tolstoy Love Stories (Mint); Sideways, the Experience (Peccadillo); A Sign of the Times(Off-Broadway); The 24-Hour Plays on Broadway Gala Celebrating Kathy Bates; Paradise Lost (FPA/Directors Company); Miss America's Ugly Daughter (Off-Broadway); Grace, a song cycle (Actor's Theatre of Louisville); Once on this Island (Cincinnati Playhouse/Actor's Theatre); The Hope Hypothesis (Voyage Theatre Co.); The Importance of Being Earnest (NY Classical); Hamlet (Utah Shakespeare Festival); Daniel's Husband (Penguin Rep/Primary Stages); Actually We're F**ked (Cherry Lane Theatre); A Letter to Harvey Milk (Off-Broadway); Pride and Prejudice (Kate Hamill)(Hudson Valley Shakespeare Festival/Primary Stages); Candide, Westside Story and Bernstein's Mass (Philadelphia Orchestra). Select Recent Broadway includes: Bronx Bombers; A Christmas Story, the Musical; Dividing the Estate; It Ain't Nothin' But the Blues. Select Film/TV credits include; Netuser; Epiphany V; Theresa Rebeck's Poor Behavior; Stag; Alice Jacobs is Dead; The Feast of the Goat; Uncertain Terms; Altamont Now!; Sidewalk Stories; Roberta; Eve Ensler's One Billion Rising, the video; webisode: Battery Park; Parking Lot Chronicles; Highlights of a Mom's Life. Television: Lazytown.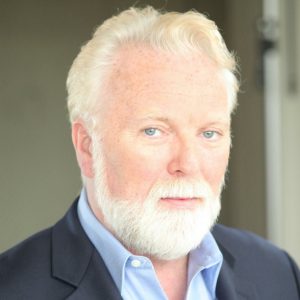 KEVIN MCGUIRE
KEVIN MCGUIRE: Broadway, National, International tours of Les Miserables, The Phantom Of The Opera, Secret Garden, Jane Eyre. In New York Forbidden Broadway (Original cast) Hamlet (Classic Stage Company) Romeo And Juliet (New York Shakespeare Festival) The Seagull, Big Maggie, Much Ado About Nothing, A Midsummer Night's Dream, Moses Man (New York Musical Theatre Festival), Kris Kringle in Miracle On 34th Street (Christmas 2015). REGIONAL: Denver Center Theatre, SWEENEY TODD and FRANKENSTEIN, Hartford Stage Company, Williamstown Theatre Festival, The Shakespeare Theatre Company DC (HENRY IV part 1 and 2) Arizona Theatre Company, The Juilliard Acting Company. (3 Seasons). At theREP, Man Of La Mancha, Red, A Christmas Carol, Other Desert Cities, The Secret Garden, Camelot, She Loves Me. Kevin directed Hamlet at the REP last season! As Artistic Director of Theatre Company Hubbard Hall he directed and acted in over 50 productions! Kevin was born in Cambridge, New York raised in Hoosick Falls, New York, educated at The Hoosac School, Circle in the Square Theatre School and The Juilliard School. Honored and proud to be an Associate Artist at theREP in Albany, New York!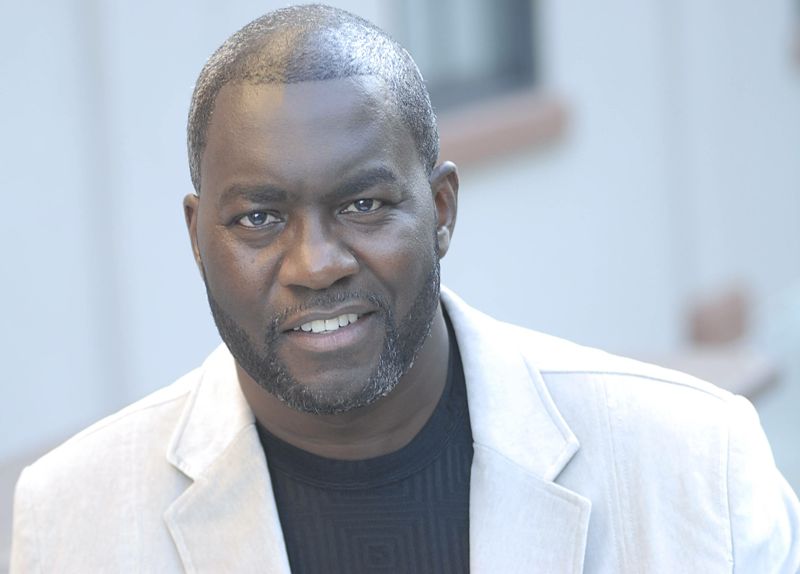 JEAN-REMY MONNAY
is the Founder and Producing Artistic Director of the Black Theatre Troupe of Upstate NY, Inc. Jean-Remy produced the region-wide collaboration, 8:46, in which theREP participated. He has worked on theREP stage, directing presentations for the NYS Prisoners Legal Services (PLS) and is a member of theREP's Community Bridge Building Program Neighbors for Neighbors. Jean-Remy grew up in Haiti and has been acting since he was about 8 years old in French and Creole. He moved to New York in the 80's and in 1997 he moved to the Capital Region and has been performing since in various theatres in the community. He directed many plays including The Mountaintop, The Niceties, Fences, Yours For The Oppressed, Eclipsed, Intimate Apparel, Slow Dance On The Killing Ground, I Just Stop By To See The Man, A Lesson Before Dying, Réunion In Bartersville, Wedding Band, Reunion In Bartersville and Camp Logan, etc… Films credits include; The History Channel's The Revolution; Rachael's Ward, 2007 Edwood Film Festival; Night Of Autumn; Blood Conscious; Time Crunch; Follow Her and most recently appeared in the popular Netflix TV series – Grand Army. Remy retired as a Civil Servant of the State of New York in 2018 after thirty years of service. Remy is so pleased to be part of theREP's family.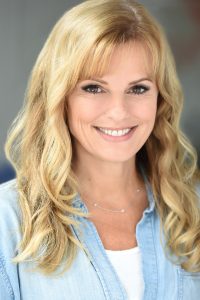 YVONNE PERRY
Yvonne Perry is a professional actress, director and educator. She is always pleased to return to theRep, where she has acted in many productions, most recently as Elvira in Blithe Spirit. She has also performed with Saratoga Shakespeare, Hubbard Hall, Oldcastle, NYSTI, River Valley Rep, Stageworks/Hudson, Theatre 88 and Gulfshore Playhouse. Yvonne has served on the reading and selection committee for theREP's Next Act New Play Summit since its inception. She originated the role of Rosanna Cabot on As The World Turns. Other TV: Law & Order, CI; Silk Stalkings, Candid Camera, All My Children. She frequently directs for Theatre Voices, and keeps busy doing corporate training videos, TV commercials and narration work. Yvonne has taught and directed shows at area colleges for over 20 years. (Skidmore, UAlbany, Siena and Union) BFA: Adelphi University. MA: UAlbany. Member AEA and SAG-AFTRA, Vice Chair of the Greater Albany Area Liaison of Actors Equity. www.yvonneperry.com
FREDDY RAMIREZ
Freddy Ramirez (Choreographer) is happy to return to Capital Repertory Theatre to work with this group of talented artists. He most recently choreographed Miss Bennet: Christmas at Pemberley, Mamma Mia, She Loves Me, Camelot, Naked Influence, A Christmas Story The Musical, Gypsy and The Secret Garden here at theREP. His directing and choreographing credits include Guys And Dolls, Fiddler On The Roof, Damn Yankees, Carousel, Bye Bye Birdie, Little Shop Of Horrors and Nunsense for numerous regional and repertory theatres. His credits also include works for national and international dance companies. As a grant recipient, he created and debuted the original dance works "A Soldier's Story" and "B.U.M." which have been performed in Germany, Italy and in the US.
JOSH D. SMITH
(Music Supervisor/Arranger) is delighted to return to Capital Repertory Theatre. Past productions include Shakespeare in Love, Ring Of Fire, She Loves Me, Mamma Mia!, Camelot and The Secret Garden. He has performed, music directed and/or accompanied numerous productions throughout the US—from Arizona to Maine. Capital Region audiences may recognize Josh as former resident Musical Director at the Mac-Haydn Theatre in Chatham, NY. He currently serves as Artistic Director for the ArtisTree Music Theatre Festival in Woodstock, VT. His musical arrangements can be heard in venues across the country including Feinstien's/54 Below, The Green Room 42 and The Laurie Beechman Theatre in Manhattan. A recording of his arrangements will be released on Broadway Records early next spring. Josh is originally from Syracuse, NY. Proud member of Actors' Equity and American Federation of Musicians Local 802. www.joshdsmithmusic.com