First Standings Announced For The 2023 BroadwayWorld Central New York Awards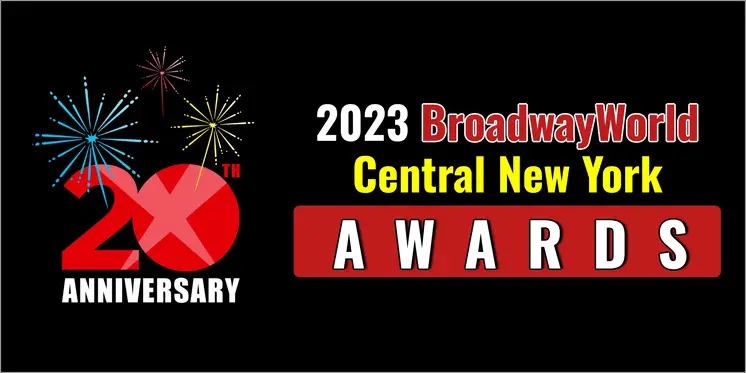 Broadway World Central New York just announced their first standings for local theatre favorites and Capital Repertory Theatre got a few mentions. The deadline to vote is December 31 so make sure you vote for theREP so that we can make it into the nominations.
The 2023 Regional Awards honor regional productions, touring shows, and more which had their first performance between October 1, 2022 through September 30, 2023. Their local editors set the categories, readers submitted nominees, and now you get to vote for your favorites! Voting will continue through December 31st, 2023. Winners will be announced in January! Don't miss out on making sure that your favorite theatres, stars, and shows get the recognition they deserve!
Feel free to vote and add to these already mentioned or add something else from theREP that you feel deserves more attention! We appreciate all of your votes and hope we can take away an award this year!
Best Costume Design Of A Play Or Musical (Professional): Andrea Adamczyk – "Secret Hour"
Best Direction Of A Play (Professional): Margaret Hall – "Secret Hour"
Best Ensemble (Professional): "Secret Hour"
Best Lighting Design Of A Play Or Musical (Professional): Travis McHale – "Secret Hour"
Best Musical (Professional): "Honky Tonk Angels"
Best New Play Or Musical (Professional): "Secret Hour"
Best Performer In A Play (Professional): Marina Shay – "Secret Hour" and Whit K. Lee – "Secret Hour"
Best Play (Professional): "A Midsummer Night's Dream" and "Dracula: A Comedy of Terrors"
Best Sound Design Of A Play Or Musical (Professional): Julian Evans – "Secret Hour"
Best Supporting Performer In A Play (Professional): Whit K. Lee – "Secret Hour"
Best Theatre For Young Audiences Production (Professional): "Pure Poe" and "Harriet Tells It Like It Is"
Favorite Local Theatre (Professional): Capital Repertory Theatre