NEXT ACT! New Play Summit 11 – Live Staged Reading
Three Mothers
by Ajene D. Washington
THREE MOTHERS is a fictionalized story inspired by real people, real events and the 1964 photo of the three mothers, whose sons were brutally murdered during Civil Rights upheaval in the South. After the final funeral, during shiva in Carolyn Goodman's home on the Upper West Side of Manhattan, the three mothers come to grips with the details surrounding their sons' deaths at the hands of Ku Klux Klan members. Through their meeting they forge an unbreakable bond and commitment to the Civil Rights movement.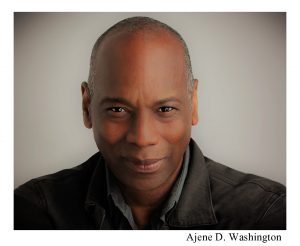 Ajene D. Washington (Playwright, THREE MOTHERS) is an award-winning playwright, director, actor and set designer that resides in Bronx, New York. He received a B.S. degree in Speech and Drama from Lincoln University and a M.A. from Northern Illinois University. He has directed many plays and readings, such as Adam, American Menu, Slapped, Family Night, The Old Settler, and many others. His plays have received readings and performances in New York, California, Arkansas, Missouri and Nashville, Tenn. He received the BRIO award from the Bronx Council of the Arts for playwriting in 2012 and 2020. His play, I Can See, a Raging Revolt was a finalist in the TRUSpeak festival. The Arkansas Repertory Theatre selected his play, Almost September for its "Voices at the River" series. He received an AUDELCO Award for Best Director and Best Set Design, also a nomination as Best Actor. He received a nomination for Best Set Design by Lucille Lortel committee. Ajene is a member of AEA, SAG, SSDC, AFTRA, Black Theatre Network and The Dramatist Guild.
Personal Responsibility Statement: Proctors prides itself on offering a diverse selection of arts entertainment. Not all productions may appeal to or be appropriate for every person or for all ages. Patrons are encouraged to familiarize themselves with the shows we offer in order to make informed decisions prior to purchasing tickets.