Opal Essence's New Year's Eve Dragtacular!
Sunday, December 31, 2023
Do you love drag? What about theater? If you answered yes to either or both of those questions, then do we have a show for you! Join Opal Essence and her squirrel friends, Violencia Exclamation Point and Onyx Ondyx—with appearances by

Paris LuRux, Lexxi Pro and London Jae Precise—

for a show like no other, and on what better day than NYE?! See you there!
The VIP Experience is an additional $15 on top of your ticket price. Quantities are limited. First come, first serve. G

et your photo with the Queens and first dibs on general admission seats!
Violencia is a Boston-based trans drag queen who's been in the business for 15 years! She is a community leader making space for anyone who wants to try drag! She hosts numerous nights around the city of Boston. You can catch her on Season 3 of "The Boulet Brothers' Dragula" now streaming on AMC's Shudder.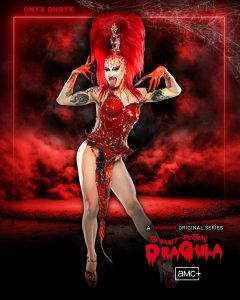 Onyx Ondyx is the Showghoul from "The Boulet Brothers' Dragula" Season 5. This commodity of oddities will make you cheer, laugh, cry, or even throw up but no matter what you will not forget her. That's because she'll be haunting you in your wet nightmares for all eternity. Now let out a shriek for this freak!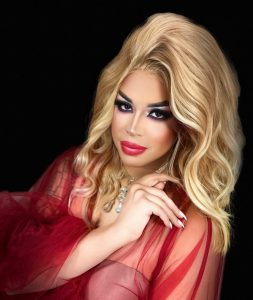 Paris LuRux is a star on the rise and a head full of air. This thick-hipped jellyfish has been hitting the stage since 2011. She is no stranger to competition with her two pageant titles "Miss Up and Coming CNY" 2017 and "Miss Gay St. Lawrence" 2019 under her belt she is ready to show her more comedic side. Living her broke and boujee lifestyle, she's a queen on a budget and she does it well. She also competed on OUTtv's second season of "Camp Wannakiki." As a competitive cheerleader, Paris is always ready for some fun friendly competition. As a triple threat of being Bold, Blonde, and semi-intelligent, Paris is a seasoned queen and always jumping into her work head first (or in her words—bow first). From making her own costumes to styling her own wigs, this diva is ready to take on the world.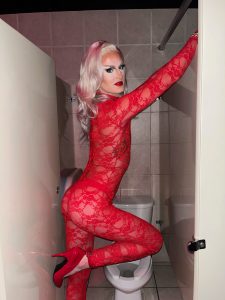 Watch out Capital Repertory Theatre, you've been prescribed a dose of Lexxi Pro. This "Dueling Divas" winner serves a flawless mug, snatched body and bundles on bundles of human hair. You can get her over the counter but are more likely to find her out at the clubs dipping, flipping and enchanting audiences with her charm.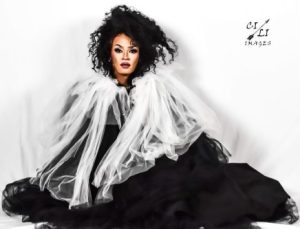 London Jae Precise is CEO and Mother of The House of Precise Inc., a non-profit shelter for homeless youth in the Hudson Valley, Precise Nation & Gay Politics. Originally from Brooklyn, she grew up in both the NYC ballroom scene & Albany social scene. On her own at a young age, London built up the courage to follow her dreams of becoming an entertainer, a world leader and a community servant.
Personal Responsibility Statement: Proctors prides itself on offering a diverse selection of arts entertainment. Not all productions may appeal to or be appropriate for every person or for all ages. Patrons are encouraged to familiarize themselves with the shows we offer in order to make informed decisions prior to purchasing tickets.